Images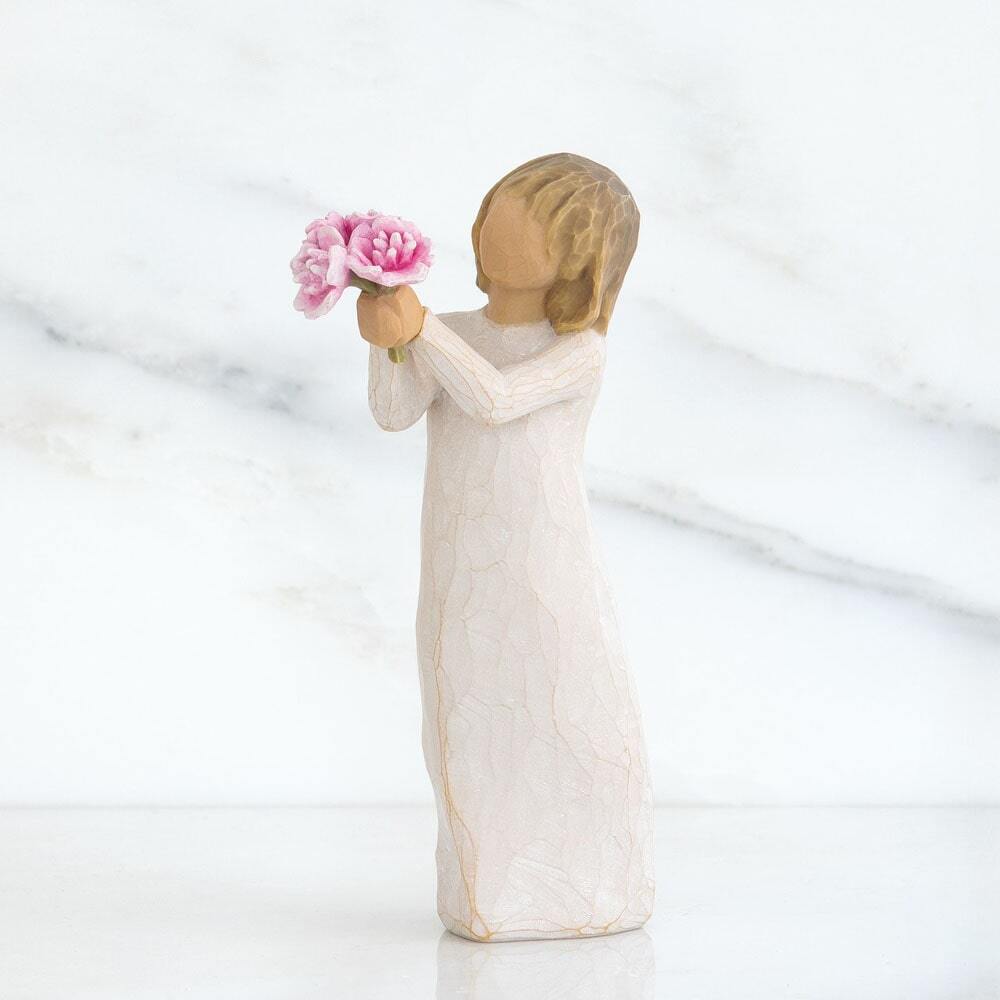 Willow Tree - Thankyou
Tax included.
Shipping
calculated at checkout.
Description
The figure of a lady holding a bouquet of peonies. A gift for the flower lovers or for thanking and showing appreciation to teachers, volunteers, donors, carers, friends, etc.
5.5″ H hand-painted resin figure
Material: Resin
Dimensions: 5.5″ H
Product Care: Dust with soft cloth or soft brush. Avoid water or cleaning solvents.
document.addEventListener('DOMContentLoaded', function() { function isIE() { const ua = window.navigator.userAgent; const msie = ua.indexOf('MSIE '); const trident = ua.indexOf('Trident/'); return (msie > 0 || trident > 0); } if (!isIE()) return; const hiddenInput = document.querySelector('#product-form-template--15424738132200__main input[name="id"]'); const noScriptInputWrapper = document.createElement('div'); const variantSwitcher = document.querySelector('variant-radios[data-section="template--15424738132200__main"]') || document.querySelector('variant-selects[data-section="template--15424738132200__main"]'); noScriptInputWrapper.innerHTML = document.querySelector('.product-form__noscript-wrapper-template--15424738132200__main').textContent; variantSwitcher.outerHTML = noScriptInputWrapper.outerHTML; document.querySelector('#Variants-template--15424738132200__main').addEventListener('change', function(event) { hiddenInput.value = event.currentTarget.value; }); });
{ "@context": "http://schema.org/", "@type": "Product", "name": "Willow Tree - Thankyou", "url": "https:\/\/www.victoriasforflowers.com.au\/products\/copy-of-willow-tree-thankyou", "image": [ "https:\/\/www.victoriasforflowers.com.au\/cdn\/shop\/products\/27267_1000x.jpg?v=1638835963" ], "description": "The figure of a lady holding a bouquet of peonies. A gift for the flower lovers or for thanking and showing appreciation to teachers, volunteers, donors, carers, friends, etc.5.5″ H hand-painted resin figureMaterial: ResinDimensions: 5.5″ HProduct Care: Dust with soft cloth or soft brush. Avoid water or cleaning solvents.", "brand": { "@type": "Thing", "name": "Willow Tree" }, "offers": [{ "@type" : "Offer","availability" : "http://schema.org/InStock", "price" : 46.95, "priceCurrency" : "AUD", "url" : "https:\/\/www.victoriasforflowers.com.au\/products\/copy-of-willow-tree-thankyou?variant=42169314246888" } ] }