Images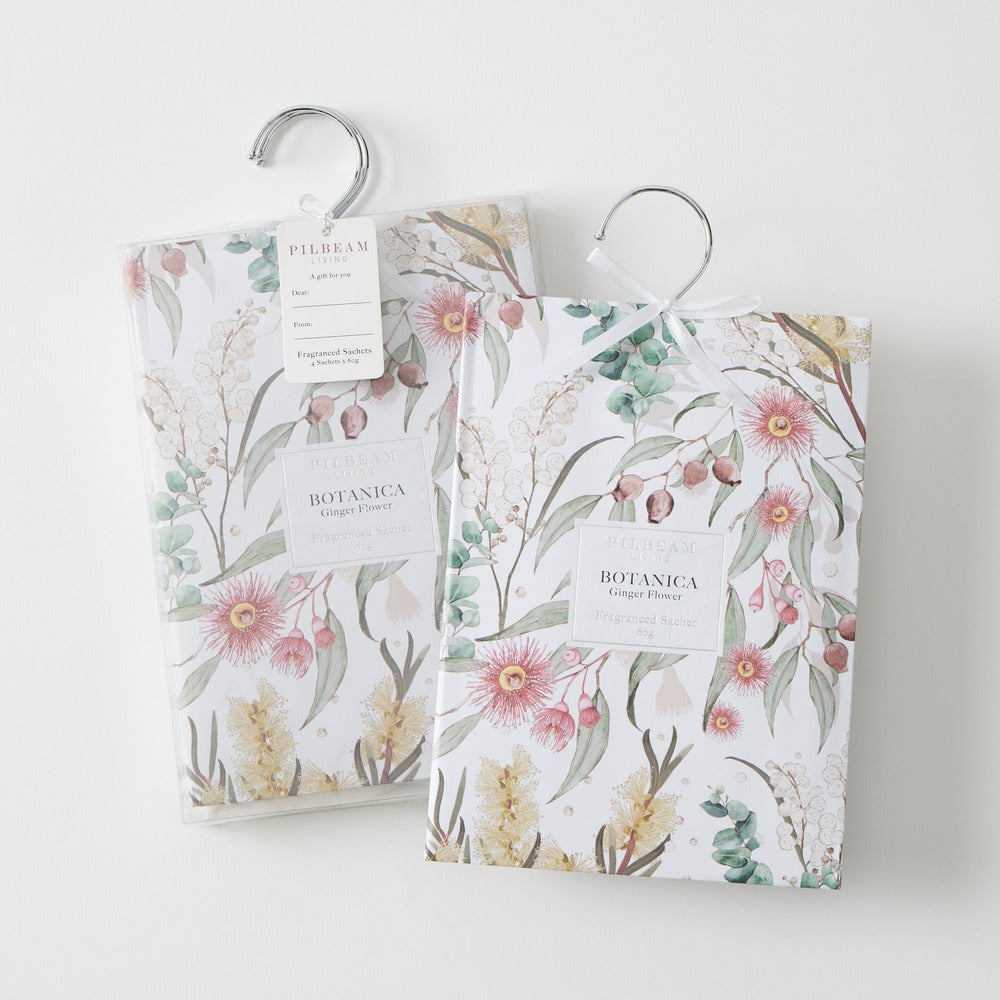 Botanica Fragrance Hanging Sachets
Tax included.
Shipping
calculated at checkout.
Description
PILBEAM LIVING - BOTANICA SCENTED HANGING SACHETS
These beautifully designed Scented Hanging Sachets can be used to gently fragrance your wardrobe, drawers, cupboards, car or office and also eliminate odours in the home. Simply hang these sachets anywhere you like to leave a delightful and delicate aroma.
Contains 4 Scented Sachets x 60g, each with a silver metal hanger, packaged in a plastic acetate box.
Scent: Ginger Flower
Features:
- Dimensions: Sachet - W 17cm x H 23cm
- Includes: 4 Sachets Per Box
- Materials: Printed Paper, Scented Paper, Cardboard, Metal
- Colour: White/Multi
document.addEventListener('DOMContentLoaded', function() { function isIE() { const ua = window.navigator.userAgent; const msie = ua.indexOf('MSIE '); const trident = ua.indexOf('Trident/'); return (msie > 0 || trident > 0); } if (!isIE()) return; const hiddenInput = document.querySelector('#product-form-template--15424738132200__main input[name="id"]'); const noScriptInputWrapper = document.createElement('div'); const variantSwitcher = document.querySelector('variant-radios[data-section="template--15424738132200__main"]') || document.querySelector('variant-selects[data-section="template--15424738132200__main"]'); noScriptInputWrapper.innerHTML = document.querySelector('.product-form__noscript-wrapper-template--15424738132200__main').textContent; variantSwitcher.outerHTML = noScriptInputWrapper.outerHTML; document.querySelector('#Variants-template--15424738132200__main').addEventListener('change', function(event) { hiddenInput.value = event.currentTarget.value; }); });
{ "@context": "http://schema.org/", "@type": "Product", "name": "Botanica Fragrance Hanging Sachets", "url": "https:\/\/www.victoriasforflowers.com.au\/products\/copy-of-lilium-fragrance-hanging-sachets-1", "image": [ "https:\/\/www.victoriasforflowers.com.au\/cdn\/shop\/files\/PIL-EHHS127_1000x.jpg?v=1700439874" ], "description": "\n \n \nPILBEAM LIVING - BOTANICA SCENTED HANGING SACHETSThese beautifully designed Scented Hanging Sachets can be used to gently fragrance your wardrobe, drawers, cupboards, car or office and also eliminate odours in the home. Simply hang these sachets anywhere you like to leave a delightful and delicate aroma.Contains 4 Scented Sachets x 60g, each with a silver metal hanger, packaged in a plastic acetate box.Scent: Ginger FlowerFeatures:- Dimensions: Sachet - W 17cm x H 23cm- Includes: 4 Sachets Per Box- Materials: Printed Paper, Scented Paper, Cardboard, Metal- Colour: White\/Multi\n\n", "brand": { "@type": "Thing", "name": "Huxter" }, "offers": [{ "@type" : "Offer","availability" : "http://schema.org/InStock", "price" : 24.95, "priceCurrency" : "AUD", "url" : "https:\/\/www.victoriasforflowers.com.au\/products\/copy-of-lilium-fragrance-hanging-sachets-1?variant=45142718382312" } ] }